How do I set up featured articles in the home page carousel?
Annoutm allows you to add articles to the home page 'carousel' in order to highlight them on the home page.  Here's an example: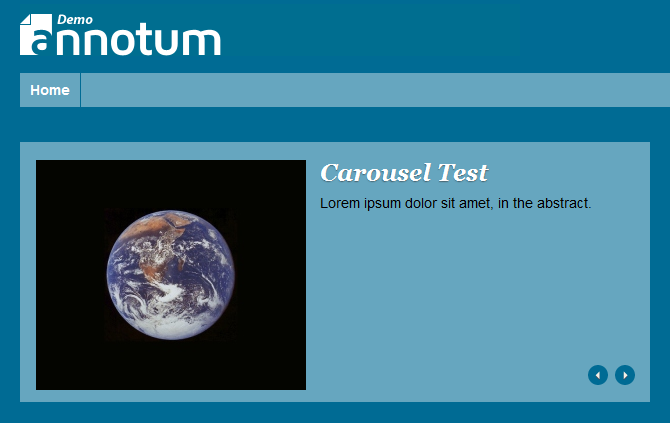 Adding a Featured Image
To add a featured image, follow these steps:
In the article editor, click the 'set featured image' link:




This will open the 'set featured image' dialog:



From here, you can choose to upload a new image, or select from the existing images you've already uploaded.  To use an existing image, click the 'Gallery' link, and the dialog will show the gallery tab:


You'll want to pick the 'medium' size (if not already selected), then click the 'Use as featured image' link, then click 'save all changes' and close the dialog.


Once you've set up your featured image, it will show up in the article editor like this:



Be sure to check the 'Appear in the home page carousel' checkbox if you want the article image and abstract to appear there.


Finally, save and publish your article.


NOTES:

The carousel picks up the article abstract text.  In some cases, your abstract may be too long to fit properly in the carousel box.  As a workaround, you can create a separate stub article containing only the Abstract, image, and a link to the main article.